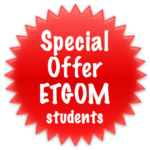 This video gallery couldn't be loaded.
the Vimeo source for this gallery does not have any videos.
This is the ideal treatment table on which you can perform all of the Cyriax techniques and procedures in a practical and efficient way. Some tables not stable enough, cannot be positioned low enough, are difficult to perform cervical manipulations on.
Well, now you have the solution :
[highlight]Masolet, a Swedish company, based in Burseryd, Sweden CEO Jørgen Ødemark, which has over 40 years experience in developing treatment tables. The OMI/O.M. Cyriax table have been developed in a unique collaboration with the Nordic OMI teachers in the field of Orthopaedic Medicine Cyriax. Without their knowledge and support, it would not have been possible to develop this unique kind of equipment. This is special multipurpose treatment table which facilitates a number of procedures so that you can perform techniques in a most optimal way, also without having the need for assistants (which might have been, until now, a problem with certain techniques).[/highlight]
Which criteria make this treatment table a unique OMI/O.M. Cyriax treatment table ?
[unordered_list style="tick"]
Table can be positioned in very low (40cm) and very high (101cm)positions, without losing any stability
Very stable position during lumbar, cervical and thoracic manipulation
No need for "assistants" during a number of maneuvers : Loose body manipulation elbow, knee, foot and hip ; Cervical manipulation ; Carpal subluxation manipulation
Possibility to incorporate continuous mechanical traction
Comfortable adaptable prone lying position for low back pain patients
Adaptable foot support for the therapist, during cervical manipulation
Foot pedal for hight adjustment
Easy fixation, removal and storage of support parts
List of the accessories included :

1 extra head support (for ex. to accomodate the occiput when delivering straight pull manipulation)
1 pair of banana that can be put at the head section to fixate the patient when delivering straight pull and lateral glide techniques
1 pair of special banana to fixate the patient when delivering elbow and wrist loose body manipulation
a wall bracket
[/unordered_list]